By Michaela Tangan
One stood out of our many recent realizations: green spaces aren't just for nature — it's for us, humans, too. Those who have spent much time in gray, concrete cities have surprisingly yearned for a change in scenery and found joy and serenity in small dashes of greens.
We have also seen city dwellers wanting to move out of tight areas to live in less dense communities where they can move and breathe after juggling chores and long hours of work in the same space. Above all, people are on the lookout for communities that will make them feel more connected to their environment, especially with the people in it.
For urban planners and property developers, such experiences are valuable learnings and cues to create designs around nature amid an increasingly urbanized world. But for Rockwell Land, this realization has long been a reality and priority, evidently seen in all its properties, such as 32 Sanson in Cebu. And as one of the property frontrunners, Rockwell is further developing the 32 Sanson with an exciting new inclusion in the community.
Abundance of indoor and outdoor experiences
32 Sanson is Rockwell's first development in the Queen City of the South. As its first footprint outside Metro Manila, Rockwell delivered nothing less than the quality it has been known for.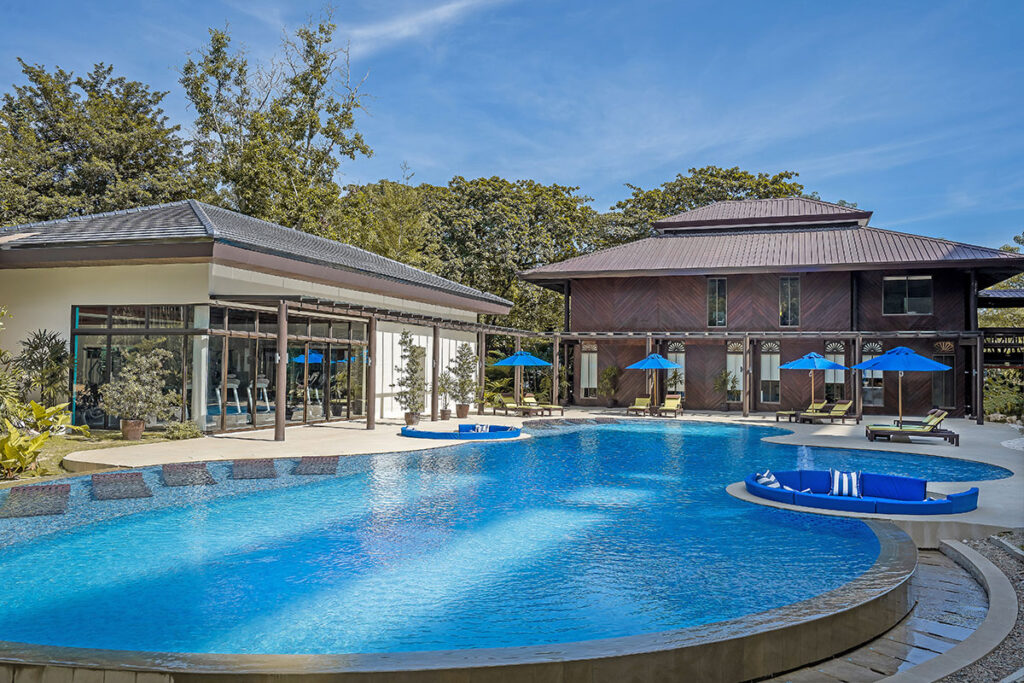 "It was envisioned to be unique—an oasis within a busy concrete jungle, a safe place for children to play, for the athlete to run, and for neighbors to comfortably get to know each other and eventually form a Rockwell Community," Rockwell Cebu GM Vienn Tionglico-Guzman shared.
The 3.2-hectare property breathes new life to Sanson Road, where old and new dwelling places converge. It is enveloped by teeming green landscapes, making up 70 percent of the property. Amid this are five residential buildings designed to bring an abundance of indoor and outdoor life, three of which — Raffia, Gmelina, and Buri — are already homes to families while Solihiya, the fourth building, is currently being turned over. Now, joining the fray is the Sillion building, the newest addition to the 32 Sanson community.
Sillion is for those who value privacy and exclusivity, with units spaciously spread in five residential floors. Inside, the units cater to the needs of every user. It has one-bedroom units for young couples mapping out their future as well as two- and three-bedroom units for growing families. Those at the Garden units have their own slice of nature next to their homes as it has a garden fringed with landscaping. But, wherever one is in 32 Sanson, each unit preludes to the harmonious landscape right outside their window or balcony.
"Our goal was to transform an urban property into an oasis where residents are sheltered from the chaos of a big city and create a community for city dwellers to reminisce on the "good old days." A quiet place, with lush greenery and where people are friendly—a place to meet old friends and make new acquaintances. This was achieved by providing large, fully-landscaped open spaces, with walking paths and strategically located amenities," Arch. Ed Gallego uncovers the inspiration behind the property.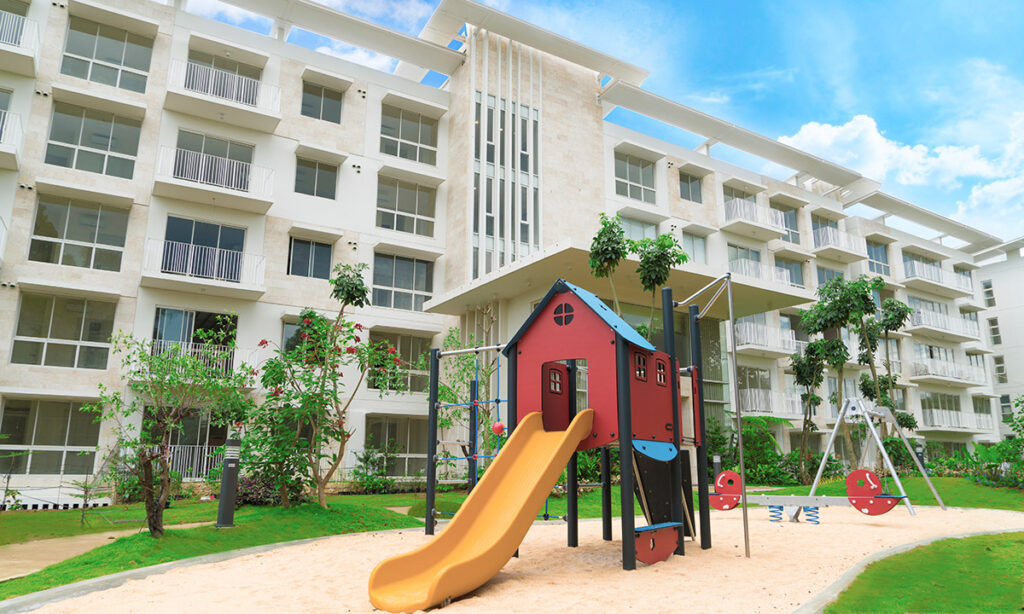 https://32sansonbyrockwell.com/wp-content/uploads/2021/06/32-Sanson_Marketing_SR_Scene-3-1-1-scaled.jpg
1440
2560
Rockwell
/wp-content/uploads/2019/07/32-sanson-logo-1.png
Rockwell
2021-06-30 08:16:05
2021-06-30 08:16:05
32 Sanson's new oasis in Cebu's urban jungle